Intercommunion Prayer Cycle for 2020
The Prayer Cycle of all our churches in the US for this year commences on the First Sunday in Lent. Fr. Erich Zwingert will always try to keep it up to date, as corrections come in, on the APA website.

Click here for most recent version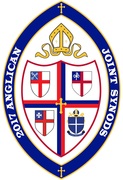 2017 Anglican Joint Synods Videos

Session 1 (Synod Banquet)
Session 2 (Plenary Session)
Session 3 (High Mass)




FEDERATION of ANGLICAN
CHURCHES IN THE AMERICAS



International Catholic Congress of Anglicans




One Church, One Faith, One Lord

"Restoring the Conciliar Church and Her Mission"

July 13-17, 2015, Fort Worth, Texas

Inspired by the famous Anglo-Catholic Congresses of the 1920´s, it is our hope that this Congress will be the start of more to come.

Our goal is to let our Lord form His mind in His Church…that we as Anglicans overcome our ecclesiastical deficits and grow in the mind of Christ, to be, to think, to speak and to do all that He wills for us. That means restoring the conciliar Church, the Church of the Councils and the Fathers, the Church of the undivided first millennium…The reason this is so important is that the Congress deals with the next step we must take as Anglicans.

Our patrons for this Congress are Bishops Michael Nazir-Ali and Keith Ackerman. St. Andrew's, Fort Worth, is our host parish, and the Hilton Fort Worth is our hotel. To register, go to http://www.fifna.org/congress-schedule/.

Brochures and schedules are available at that site, as is a location for donating to the Congress. We are encouraging donations, to create scholarships that will enable overseas visitors to attend in maximum numbers.